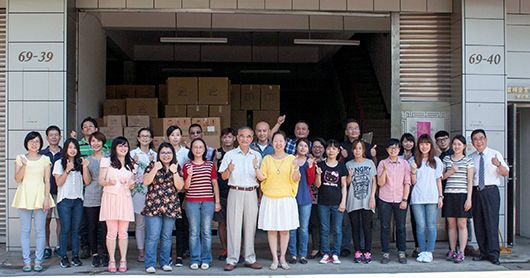 Company Profile
E-link Plastic is a company which focusing on customize plastic pill box and pill organizer manufacturing.
E-Link Plastic & Metal IND. CO., LTD. have been manufacturing plastic pill box and medication organizer by creating our own molds and design for over 40 years. Providing OEM & ODM printed pill boxes service to clients around the world since 1993.In 1999, we establish our R&D department and ISO deployment. Start selling product to Japan & US.
---
Since we have designer, we listen to customer's feedback and developing items base on market. Nowadays, we have more and more client from different country and start expending our product to human health care.
Milestone
| Years | Event |
| --- | --- |
| 1979 | E-Link Plastic & Metal IND. CO., LTD. was established . |
| 1999 | Established R&D department & ISO deployment. |
| 2004 | Start a new factory in China. |
| 2013 | Create two brands for tool box & health care. |
| 2020 | Focusing on health care market. Expend product type. |
| 2022 | Expend the factory in China. |
In 1979, E-Link Plastic & Metal IND. CO., LTD. started plastic injection factory in Taiwan. Able to do the OEM / ODM for plastic box & embroidery hoop. Most of client were from Japan & America.
In 1999, we start to create our own product for innovation design and function.
In 2004, with root in Taiwan, started the second factory in China.
In 2013, start our new brand to sell customer. Separate health care and component box market.
In 2020, we expend out product line for health care, especially for elder people. We develop different product for them.
In 2022, expend the factory in China for more production capacity.
Certificate